Live Your Best Life At
Bailey Farm
Home is where the farm is. As soon as you arrive at Bailey Farm, you cant help but feel at home. From the welcoming barn that greets visitors, to the Adirondack chairs beckoning friendly conversations, to the rustic, yet modern community room, Bailey Farm is the ideal mix of old and new. Here on the Farm, we celebrate our unique community, and appreciate the idyllic nature of our Pacific Northwest lifestyle. Our farmland can be found in the heart of Bothell, WA, just about a half hour from downtown Seattle. Were surrounded by the beauty of North Creek Park, our own urban oasis.
At Bailey Farm, our pet-friendly one, two, and three-bedroom apartment homes are the essence of farmhouse style, featuring open layouts, high ceilings, large windows, and creative storage options. This isnt your average apartment experience we offer patios or balconies, breakfast bars, and even a private garage option. And our amenities, including our year-round pool and hot tub, outdoor veranda, and custom-made fire pit, further enhance our indoor/outdoor lifestyle.
We cant wait to welcome you home to Bailey Farm, where you can start living your best life today!
READY TO LIVE YOUR BEST LIFE ON THE FARM?
Rustic charm meets modern living at Bailey Farm. Explore our one, two, and three bedroom Bothell apartment homes to find the right fit for your lifestyle.
FLOOR PLANS
Apartment Living, Redefined
Bailey Farm is introducing apartment living like you've never experienced before. Our resort-style amenities, rustic farmhouse decor, large floor plans, modern appliances, and quartz countertops are just a few examples of what you'll find on the Farm. Discover apartment living at its finest here at Bailey Farm.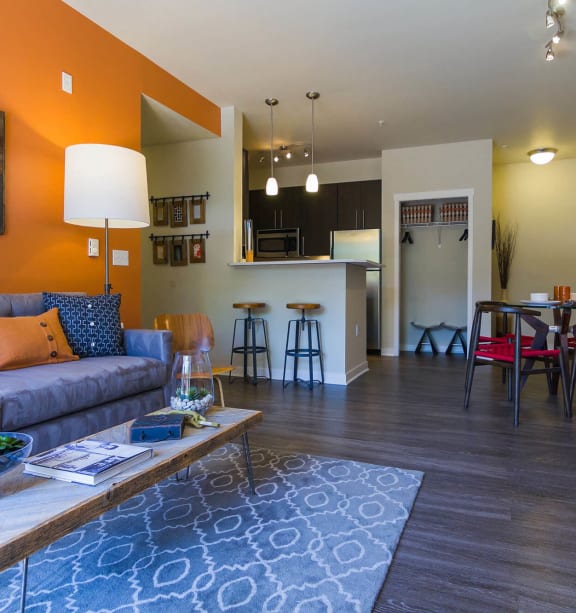 LUXURY FEATURES
RESORT-STYLE LIVING
The modern conveniences and amenities of Bailey Farm take farmhouse living to a whole new level. Here, luxury abounds in our inviting community room, featuring exposed beams and beadboard paneling. Our expansive outdoor veranda and year-round pool and hot tub are the perfect way to unwind and recharge. Plan on spending many summer nights under the stars with neighbors and friends at our outdoor fireplace with plush seating. Our gas fire pit is the ideal spot to connect and take in the beauty of the Farm. And just like your favorite resort, you never have to leave take advantage of our 24-hour fitness center and our very own yoga studio with cork flooring. Luxurious amenities, rustic charm, and convenience Bailey Farm truly has it all.